NEWS
26 varieties of sweet pea to see and many other plants to buy at the Open Garden
@ThePaddocks, Chestnut Lane, Barton in Fabis, Nottingham, NG11 0AE
26th&27th May, 8th&9th June and
13th&14th July (11am-5pm)
---
Plants for sale from The Paddocks
All our plants for sale are in 9 cm pots (unless otherwise noted).
We deliver plants – free of charge – to the '453 Church Community' in Nottingham, but you can just come around and have a look and select yourself.  Currently only cash is accepted.
A note on plastic: While we try to reduce  the use of plastic and only use recycled material for us, we feel we need to provide a sterile and clean environment for  the plants we sell. Therefore all plants for sale come in sterile compost and new pots. If you don't need your plastic posts, please do not throw them away, we are happy to pick them up or just place them at our gate.
---
Sweet Peas
Forget the random mix of forced Sweet Peas in Garden Centres and choose your favourite Sweet Peas by colour or strength of fragrance! £1 per pot or £2.50 for 3 pots.
At The Paddocks we grow over 20 different varieties of annual and perennial Sweet Peas (see table below). Please contact us for further details.

@The Paddocks we also offer a "Sweet Pea Service", by creating displays in pots for people or planting them in your garden etc. You can provide the pot, or use one of ours with a deposit, and we'll do the rest. The sweet pea pots can be delivered when plants start to come in flower and we'll collect them when they are over. You have the all beauty and no mess or work.
Photo (Left): A hedgerow of more than 150 Winston Churchill Sweet Peas, 2018 – they produce excellent cutting flowers from June to September. ©
Centaurea montana
Great blue-bottle, mountain bluet. Here @The Paddocks we call it [wrongly] "perennial cornflower".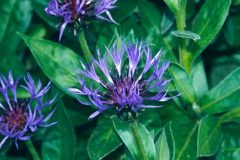 Evergreen Clematis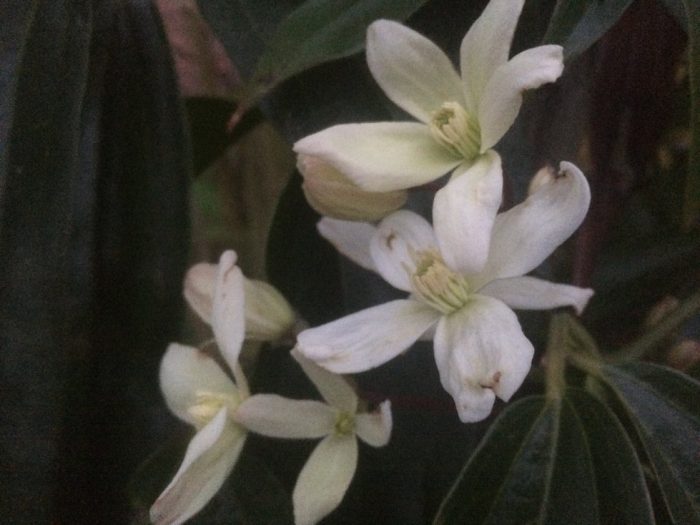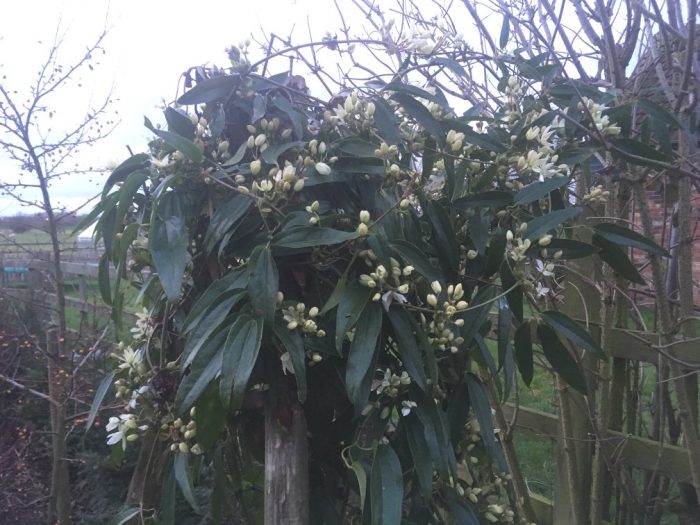 Clematis armandii (Old Man's Beard,
Armand Clematis). Flowers early Spring. Ultimate height and spread 4.8m x 15-2.5m. Available in 1 litre pots – £3
---
Plants ready for sale soon – keep checking the website or contact us:
Mexican Feather grass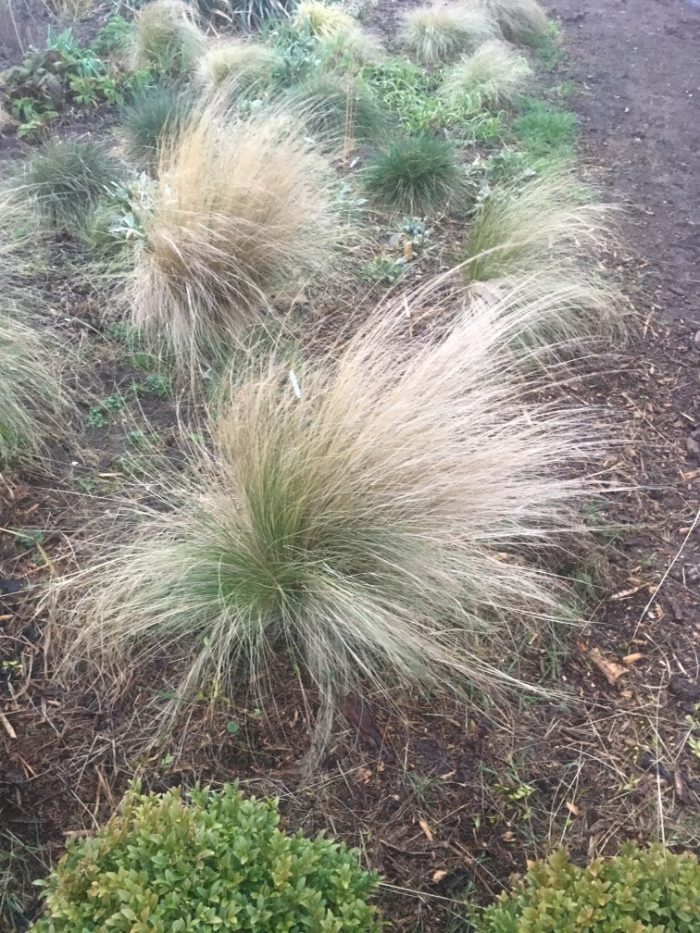 Pony Tails Ornamental Grass© (Stipa Tenuissima), £1.50
Other ornamental grasses – for planting in individual pots or in prairie grass boarder, please contact
Annual flowers: Nasturtiums (more than 10 different varieties), Zinnias, Sunflowers, Salvias, Marigold, etc.
Perennial herbaceous plants: Lychnis (coronaria, Rose campion and chalcedonica, Jerusalem Cross), Verbena bonariensis and many more
Vegetable plants: chilies, peppers, kohlrabi, tomatoes, etc.
Herbs: oregano, garlic chives, parley, etc.